Asynchronous video interviews are expected to continue to be a popular tool for remote recruitment in 2023. As the COVID-19 pandemic has accelerated the trend towards remote work, more companies are adopting video interviews as a way to assess candidates who are not able to travel to the office for an in-person interview.
But while the COVID-19 may be a thing of the past and everyone is returning to pre-COVID, talent acquisition leaders prefer the new normal of virtual hiring. That's because companies recognize that they can reduce their time to hire by up to 50% if they use video interviewing when hiring, and they can save significantly on efforts and costs.
We have developed a simple and powerful tool.
Our asynchronous video interview software is a powerful tool to help employers screen potential candidates faster and more effectively. With this technology, recruiters and hiring managers can access the pre-recorded video interviews of applicants anytime, anywhere.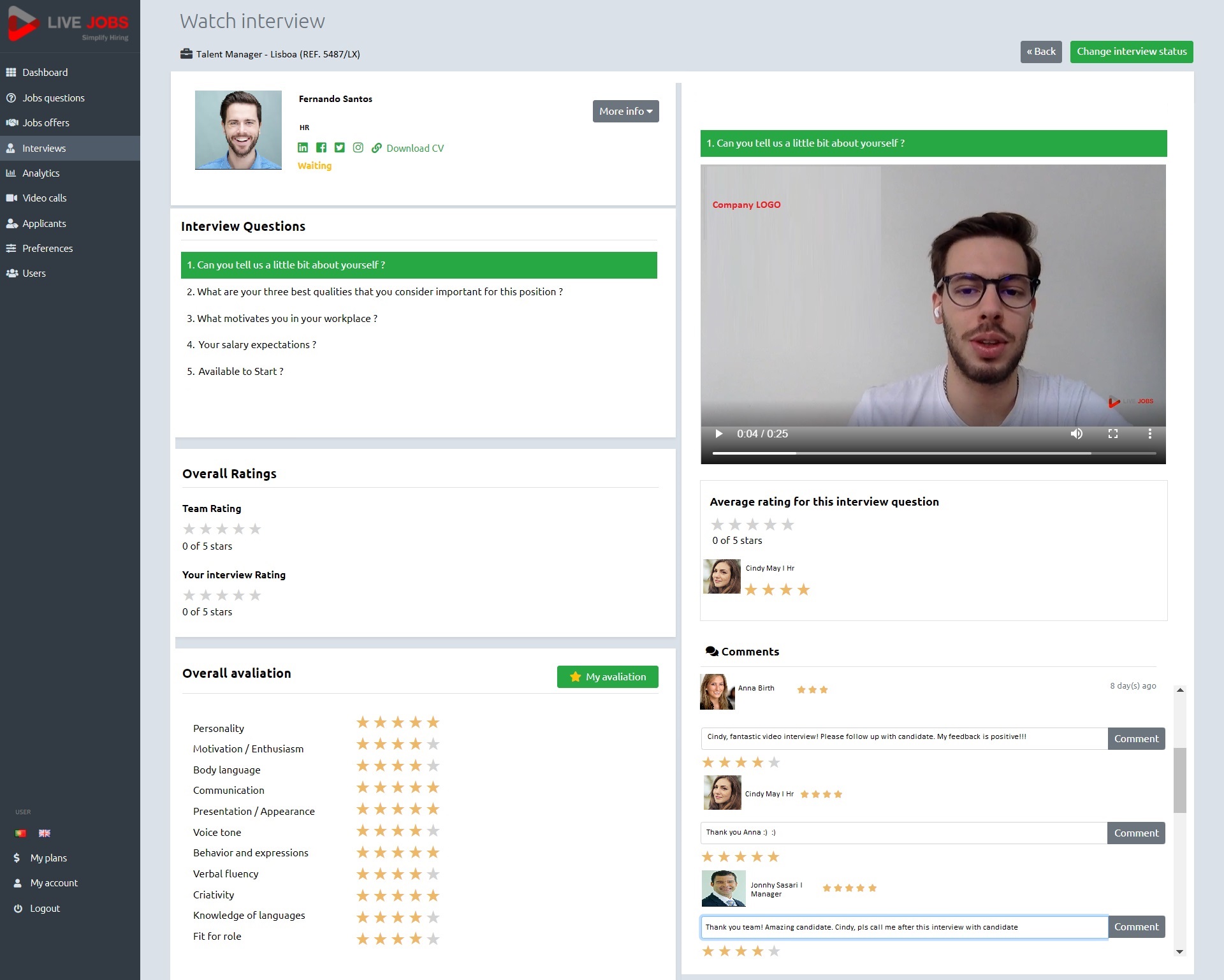 This eliminates the need for scheduling cumbersome in-person interviews, allowing recruiters to get through more applicants with less time and money. Asynchronous interviews or one-way interviews are a better alternative to traditional phone screenings and offer convenience to both recruiters and candidates, particularly when dealing with different time zones.
With on demand video interview, recruiters provide questions in text format, allowing candidates to record their responses at their convenience. After submission, the recruiter can review and assess the responses later.
This method of interviewing is also known as on demand video interviews and is useful in providing recruiters with an accurate representation of a candidate during the initial stages of the hiring process. This eliminates the need for scheduling cumbersome in-person interviews, allowing recruiters to get through more applicants with less time and money.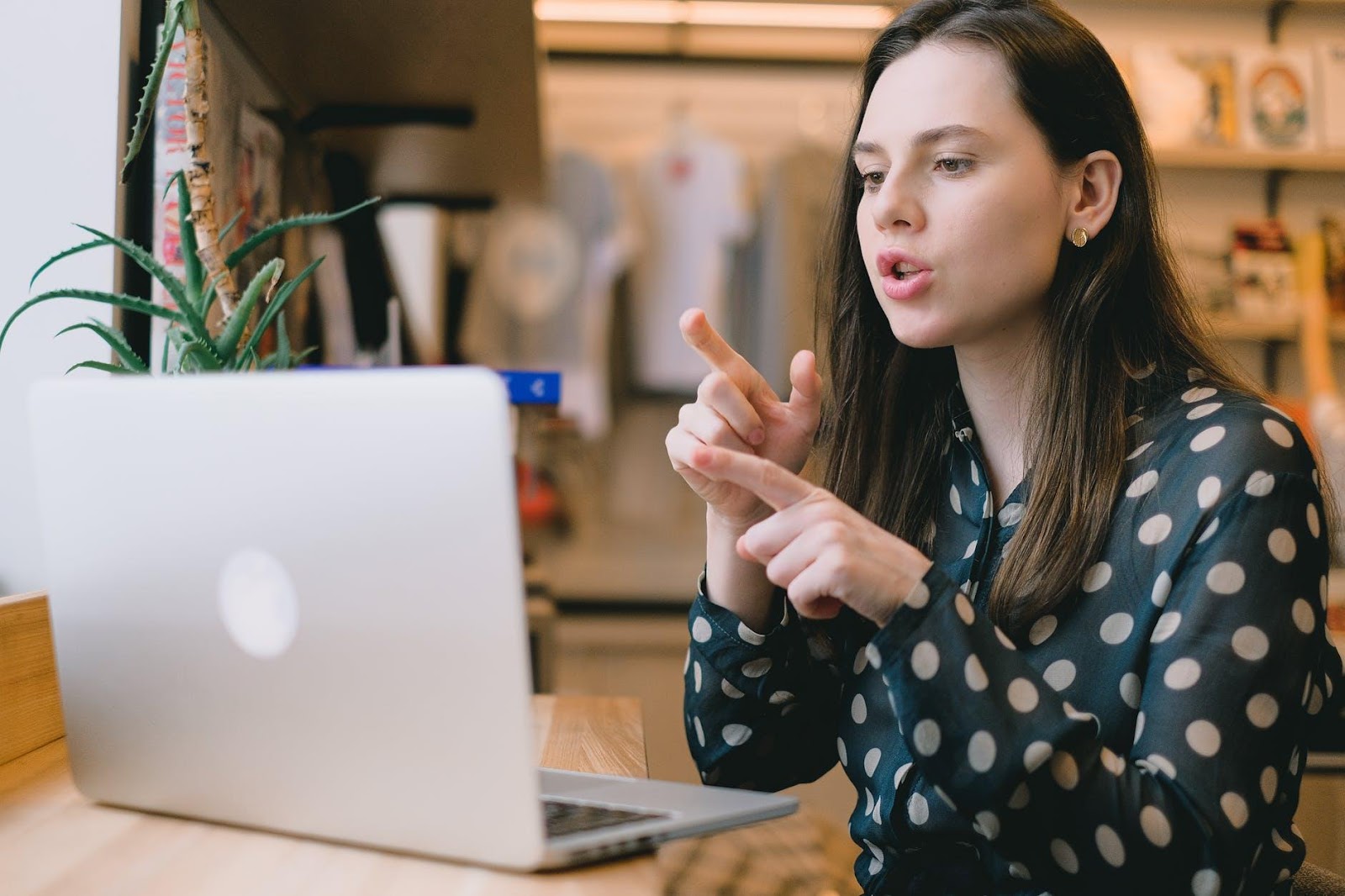 This technology has revolutionized recruitment processes by offering employers an easier and more efficient way to identify top talent. Compared to the hassle of telephone interviews, pre-recorded video interviews are a huge time saver. Pre-recorded interviews 100% eliminate the need to schedule a mutually-convenient time for an interview.
Instead, candidates record answers to interview questions at their convenience—and hiring teams review the recorded responses whenever they have time, greatly facilitating the hiring process. Video interviews also reveal much more information about candidates than phone interviews. Over the phone, recruiters can only hear candidates' voices.
Video interviews allow hiring teams to see applicants facial expressions, mannerisms, as well as background indicators, giving HR professionals more well-rounded assessments of the candidates they're interviewing.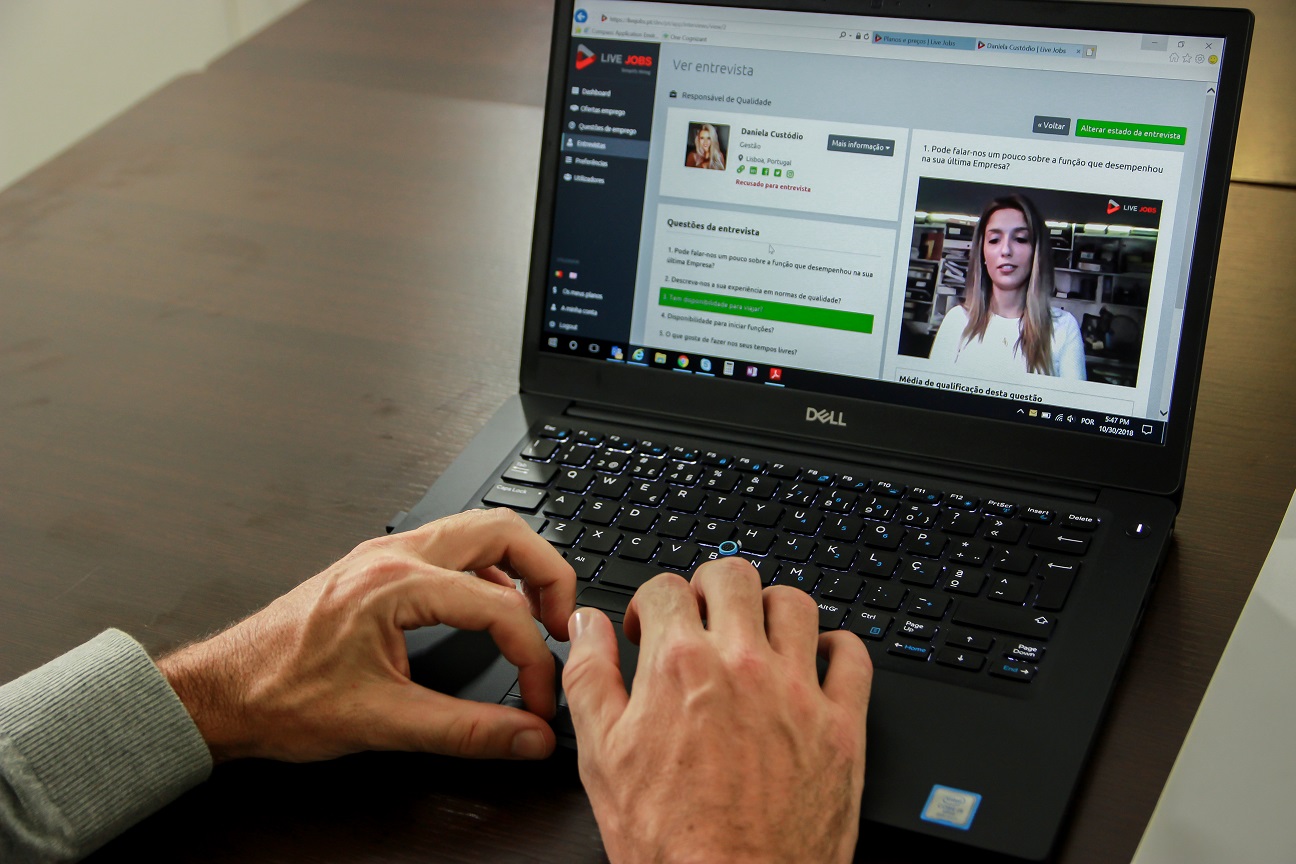 Engage more candidates and interview faster all your candidates with Live Jobs - Video Interview Software. Request free demo today to: livejobs@livejobs.pt and give to your candidates and to your team a new recruitment experience.
---
Author

Rui Parafita - CEO
Live Jobs - Video Interview Software®