Pre-recorded interviews are sometimes also called asynchronous (meaning not happening at the same time), one-way, or on-demand interviews. They consist of a series of predetermined questions chosen by your hiring team.
Candidates record responses to these questions on their own time, and you review them on yours. Questions appear on the screen either in a written format.
Applicants see the question, typically have a short time to think about it, and then the recording begins.
Simple.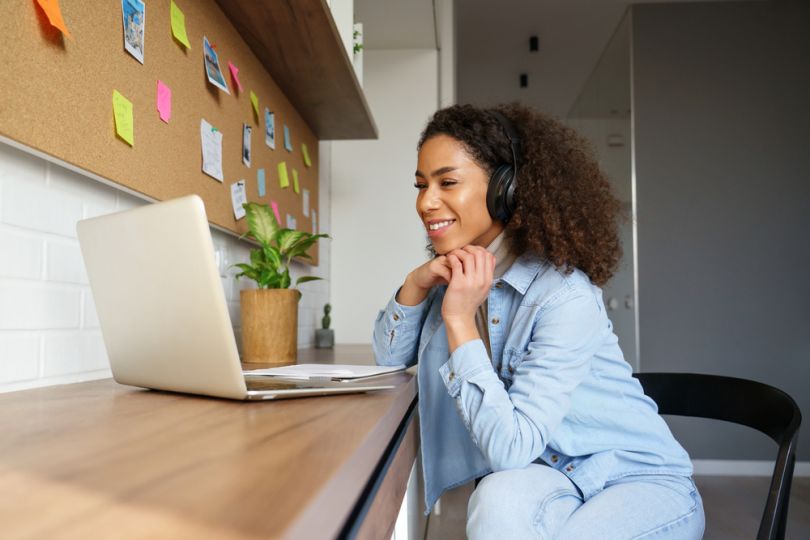 Video interviewing is a popular, modern approach to recruitment that's used by thousands of hiring teams worldwide. It's convenient, fast, and affordable, helping employers find the absolute best candidates for any position.
So, it's no wonder why online interviews are replacing outdated, time-consuming processes such as phone interviews. Live Jobs - Video Interview Software is designed to create a better hiring experience for both recruiters and candidates. Our team has developed a simple and intuitive software, accessible to everyone.
Benefits for Hiring Teams
➡️ Reduces time-to-hire by up to 75%
➡️ Zero scheduling conflicts
➡️ No timezone considerations
➡️ No more phone tag and long email exchanges
➡️ Minimize hiring bias with a structured process
➡️ Easy to seek feedback from raters
➡️ Build a talent pipeline for the future
➡️ Built-in structured rating guides
➡️ Interview more people in less time
➡️ Easily arrange panel and group interviews
Benefits for Candidates
➡️ Complete applicant empowerment – 100% flexibility!
➡️ 24/7 convenience
➡️ Interview from the comfort of your own home
➡️ Greater likelihood of securing an interview for your dream job
➡️ Fantastic way to showcase strengths and personality
➡️ No downloads! This is an appless, applicant-friendly experience
Since pre-recorded and live online interviewing offer unique benefits and serve different purposes, many HR professionals opt to use both technologies. Together, these two tools are a recruitment powerhouse.
Members of your team can choose to virtually interview candidates either in real-time, or on their own time. Advanced video interviewing systems as Live Jobs - Video Interview Software are not created to replace face-to-face interviews and the handshake between candidates and recruiters, but to facilitate the process and give recruiters more than a simple CV poorly prepared in a first phase of the process that can immediately fend off or eliminate candidates many times with FIT for the role.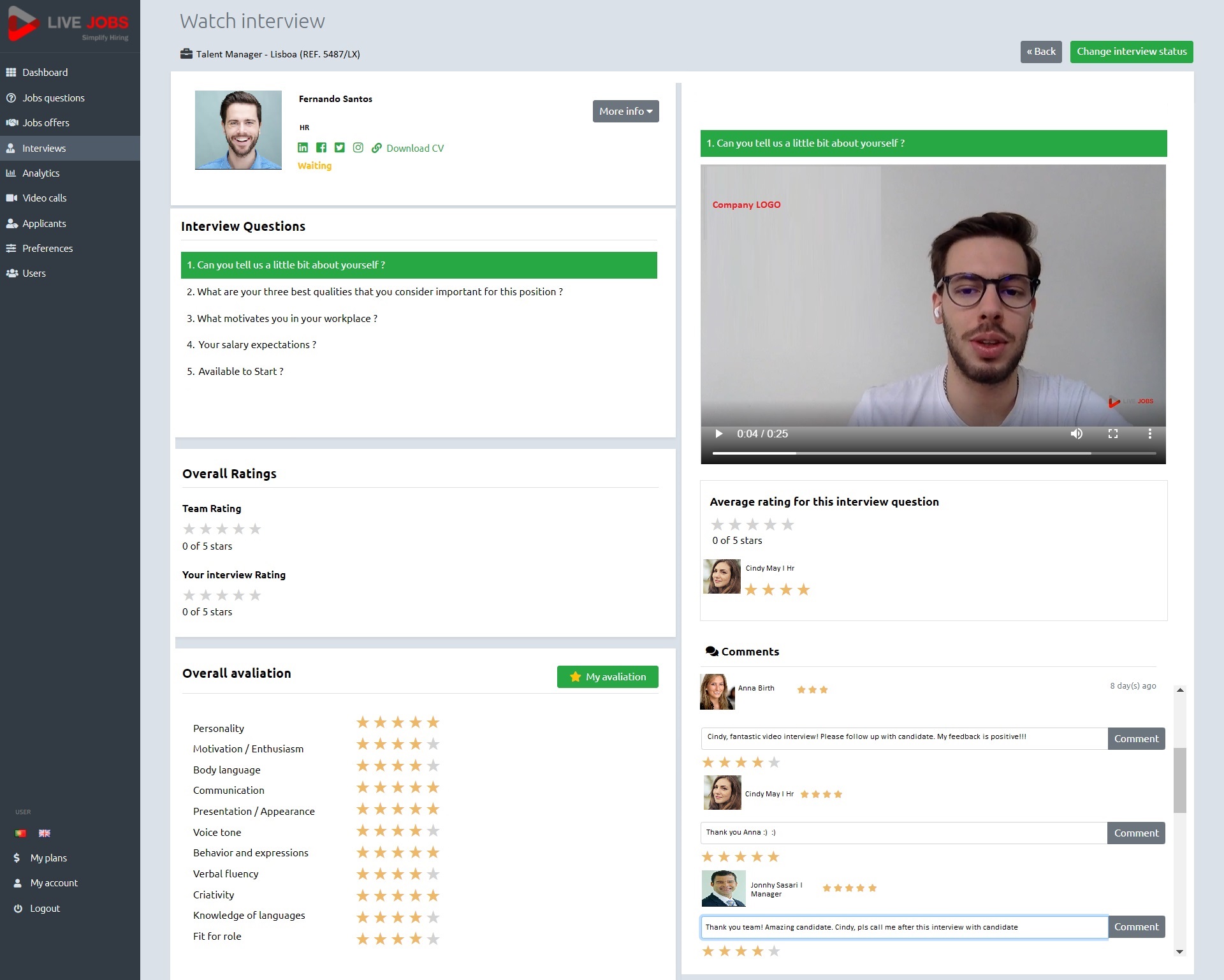 Video Interviewing ROI
A professional web interviewing platform as Live Jobs - Video Interview Software is a smart, money-saving investment. It helps reduce hiring costs—while simultaneously increasing candidate quality to reduce turnover.
The right software can help minimize many hiring-related expenses, including:
➡️ Time-to-hire
➡️ Travel costs
➡️ Salaries and overtime
➡️ Third-party recruiter fees
➡️ Job posting and promotion costs
➡️ Relocation costs
➡️ Turnover expenses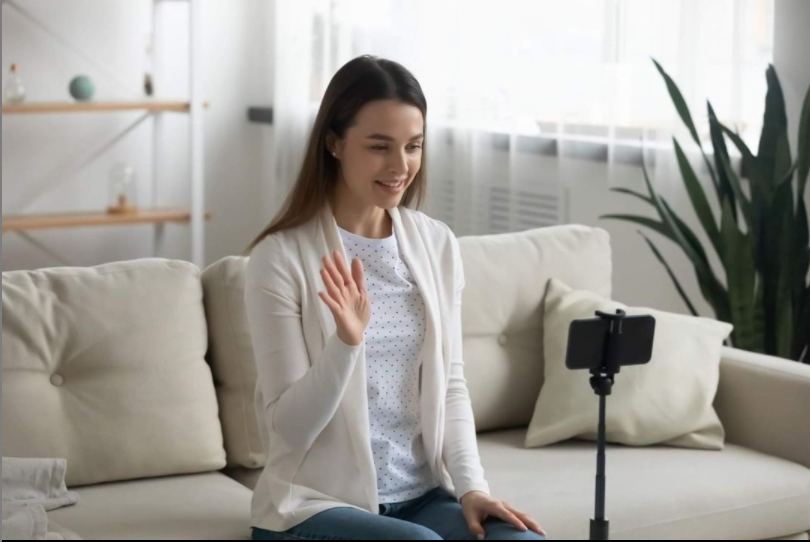 Your web interviewing ROI will depend on your hiring goals, your existing recruitment process and, of course, the software you choose. Live Jobs - Video Interview Software can help you measure whether it makes financial sense for your organization, ask for a free demo now: livejobs@livejobs.pt without monthly fees or contracts! Use your credits and all the features of our Platform as you see fit for as long as you want.
---
Author

Rui Parafita - CEO
Live Jobs - Video Interview Software ®