Give a human voice to your employer brand using Video.
Companies, recruitment agencies and more are using video Interviews to easily screen candidates by video. Our software provides a complete set of tools to let you create interviews and manage, view, and evaluate candidates.
So many organizations have the same old hiring flow - "Send your CV to....". This does not get candidates excited!
Screening It has become this tedious task for companies crawling under CVs. And while hiring is all about human connections, screening has become so impersonal, leaving a terrible impression on candidates.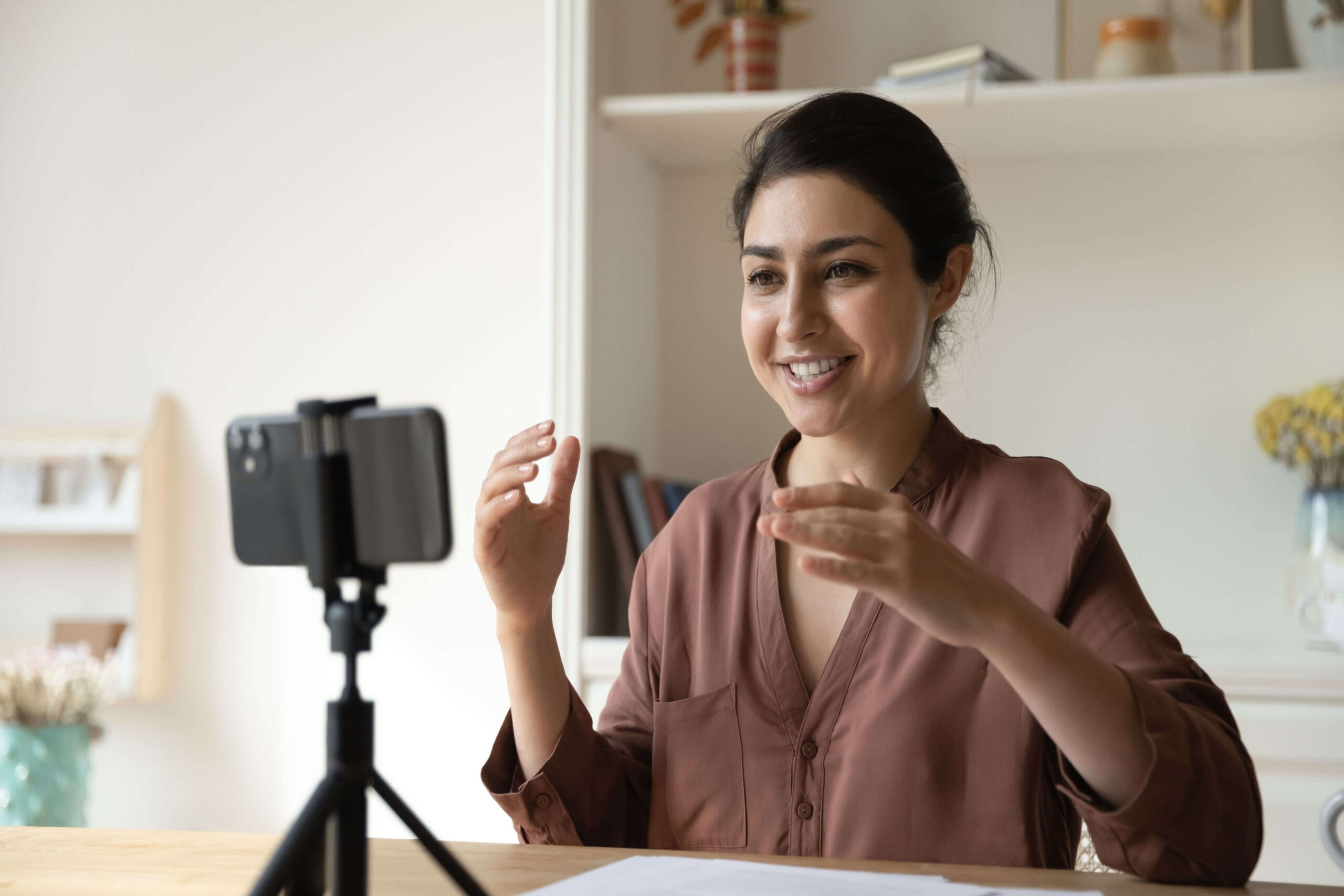 More than 3/4 of recruiters have experienced candidates changing their minds its important to offer candidates an engaging and fast application process, and with reworking's fully customisable candidate experience helping get candidates exited about the role, and help save business' 10 hours in the recruitment process on average you can make sure that you get the perfect everytime.
Why Live Jobs - Video Interview Software can enhance your employer brand?
Recruit Anytime, Anywhere
1. Is easy to use and more convenient, for everyone (Candidates and Hiring Managers);
2. Inviting candidates to take an interview is easy. Live Jobs - Video Interview Software can send email invitations directly to candidates;
3. Recruiters can record a video and define all your key recruitment questions, showcasing what working at your company feels like;
4. Can Invite all candidates to answer to all your on their key recruitment questions own schedule and on their favorite device, and this is give a better recruitment experience and your candidates will look at your company with more fascination and be involved in the process 100%;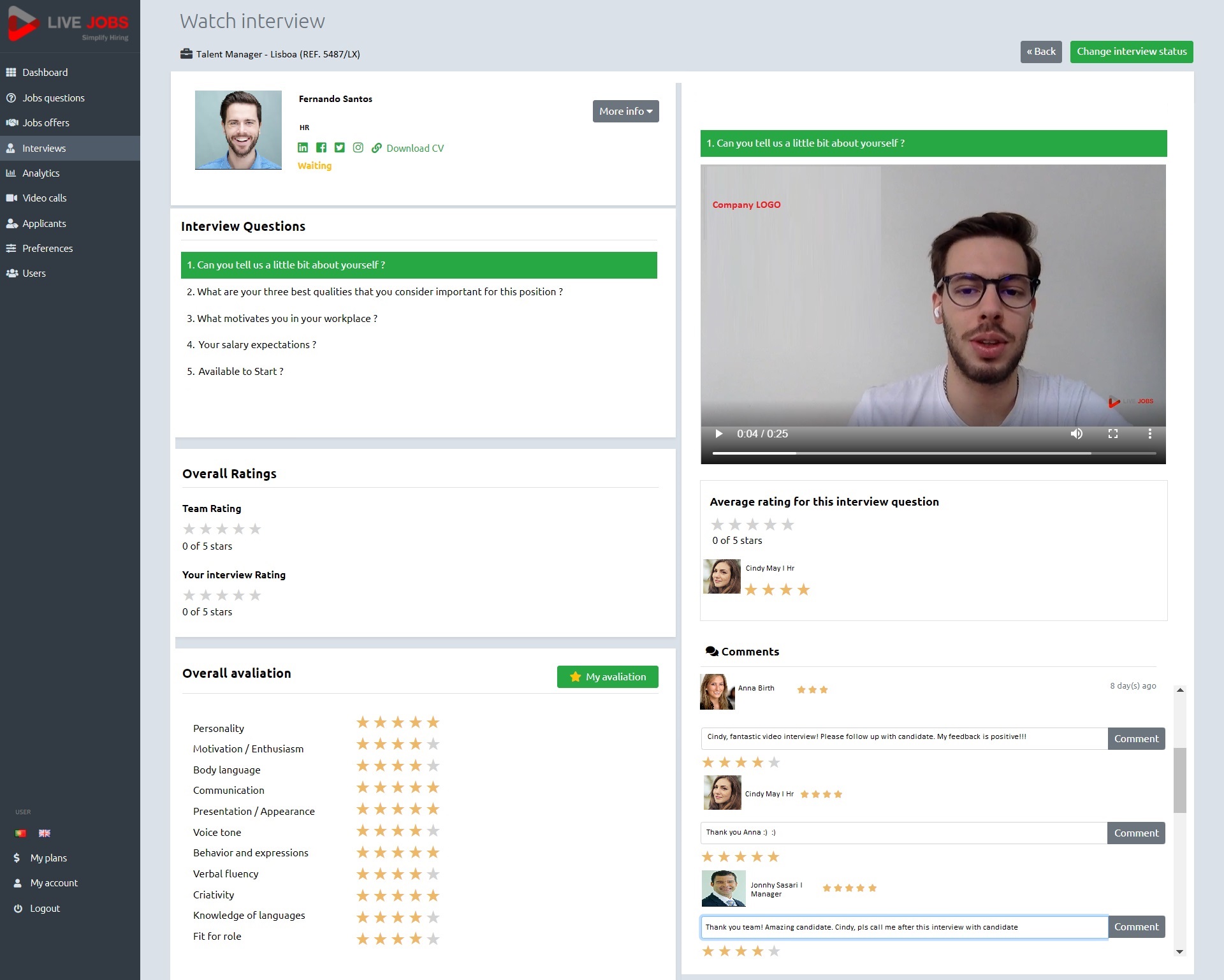 Candidates want to feel comfortable, confident, and respected by the recruiting practices. Traditional phone and video interviews can be awkward and stilted. Connecting with the right candidates at the right time is critical to your overall talent acquisition strategy, and offering a mobile-first experience will create a good impression on quality candidates and eliminate friction for on-the-go talent.
It's important to create a recruitment services offering that gives you an edge against your competitors. Our video interviews can be conducted and taken (self-record) at any time, any place and on any device – regardless of where or what device they're using.
Further, employers can have access to candidates' responses at all times and recruiters gain the ultimate flexibility to hire top talent, whenever and wherever needed.
Crunch the time you spend screening candidates, quickly filtering out the mismatches and increasing your chance to find the right cultural fit all this and more in Live Jobs - Video Interview Software. By using Live Jobs - Video Interview Software you'll be able to fully customise a candidate journey, provide a welcome video to introduce you and your company and give the candidate the best possible chance of showing off their true personality via a one-way video interview!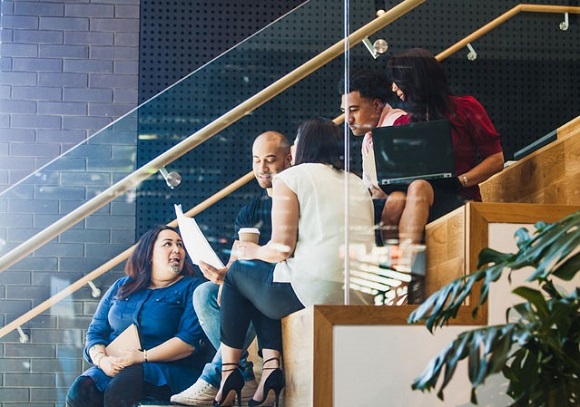 Finally, a complete recruitment automation that provides powerful technology for everyone involved in recruiting. Our team has developed an easy-to-use tool, with no complex installations or processes required that put candidates off.
Sign up for free today! livejobs@livejobs.pt or select one of the plans without monthly fees, credit cards, contracts or fees! Use the available credits and all the features of our Platform as you see fit for as long as you want.
---
Author

Rui Parafita - CEO
Live Jobs - Video Interview Software ®