APPLICANTS
Your image is stronger than your cv. Create free your profile and make your professional pre-interview by video anywhere using our recent technology.
Browse jobs
COMPANIES
Attract your best talent, in a simple and quick way, using our video intelligence software. Make your recruitment process faster, fun and transform the way your company communicates with your candidates.
Post new job
Featured Jobs of the week
Find here all the featured jobs of the week
Live Jobs
" Attract your best talent, using our screening video interview software "
Live Jobs is the first and innovative Job Plataform in Portugal that transforms the way Companies discover and hire their best talent in Portugal or in, or for, any part of the World, using our Video pre-interview screening software associated with the profile of each candidate.
We believe that the screening candidates process should be effective and fun both for candidates and recruiters. Using short videos and pre digital interviews, candidates answer all the questions previously defined by the recruiter.
In December we search for a company in Portugal to do some assessments and we discovered Live Jobs Platform. Was very easy to use, now our team is using it to screen all our candidates too, we realize that our work has become easier. I recomended to 100% !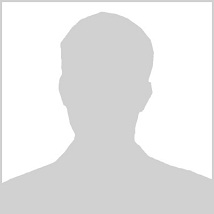 Z. Lawton Operations and General Assistant
Parabéns pela plataforma, é inovadora, é positivamente diferente, cria valor nos processos de recrutamento por permitir triagem mais efectiva e um melhor e antecipado conhecimento dos possíveis candidatos!

Luis Pinho Country Director - Helexia Portugal